SPOTTED FEVER, A CARE THAT WE MUST REINFORCE
Abstract
Spotted fever is a zoonotic, infectious disease that evolves between 2 and 14 days, caused by a Rickettsia, acquired by the bite of an infected tick of the genus Amblyomma. There are no reports of person-to-person transmission. These ticks are dispersed in Brazilian territory, being known as star tick and horse tick. Equidae, capybaras, dogs and opossums are transporters of potentially infected ticks, constituting reservoirs or amplifiers of Rickettsia. The most common signs in infected humans are sudden fever, muscle pain, headache, rash that appears between the 2nd and 5th days of infection, and hemorrhage. Occasionally, signs such as photophobia, vomiting, anxiety, abdominal pain and even those related to the nervous and urinary system, with renal involvement, may manifest. Suspicion becomes greater when the individual, with some of these signs, has a history of tick bites or exposure to an area with potential infestation by ticks (walks in woods, rivers, waterfalls, trails, contact with animals, picnics, fisheries, etc.). Prevention is more efficient than treatment, given the lack of vaccines against rickettsiosis. Post-exposure antibiotic therapy is not able to prevent the disease. Wearing light clothing, DEET-based repellants, clothing that covers the entire body and checking for the presence of ticks after activity in risk areas, removing them if found, are effective prevention measures. Dogs and horses, and the environment where they live, must be subjected to tick control, as instructed by the veterinarian. The removal of ticks from the skin must be done by twisting them until they detach, avoiding crushing, so as not to release rickettsiae, which can penetrate the body through microlesions. In case of suspicion of the disease, it is recommended to seek medical attention immediately, avoiding self-medication. 
Downloads
Download data is not yet available.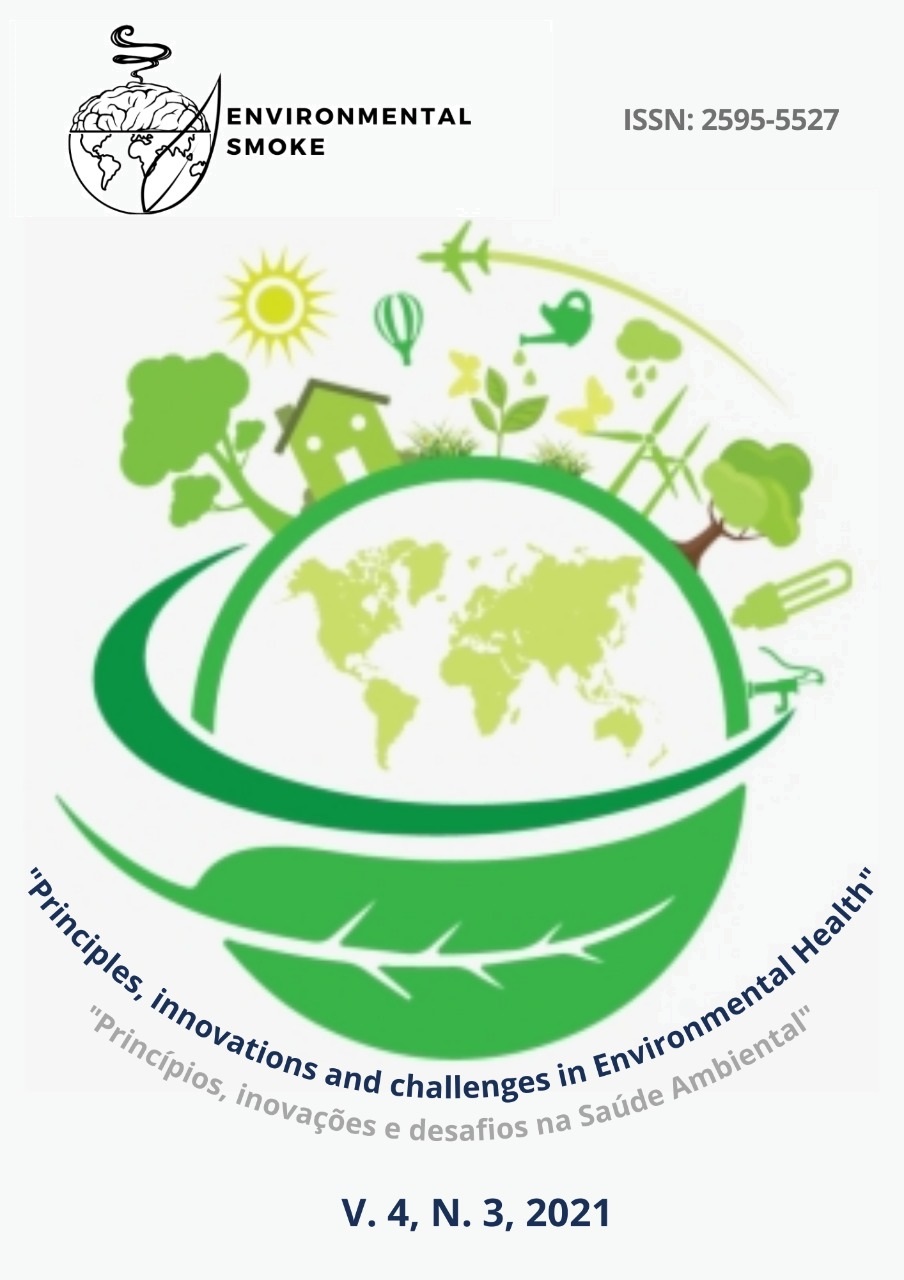 Downloads
How to Cite
Teles, J. A. A., & Porto, M. L. S. . (2021). SPOTTED FEVER, A CARE THAT WE MUST REINFORCE. ENVIRONMENTAL SMOKE, 4(3), 71–72. https://doi.org/10.32435/envsmoke.20214371-72
License
Copyright (c) 2021 José Andreey Almeida Teles, Maria Luísa Souto Porto
This work is licensed under a Creative Commons Attribution 4.0 International License.
The copyright for manuscripts published in Environmental Smoke belongs to the author, with first publication rights for the journal. The published articles are of total and exclusive responsibility of the authors.