CONTENTION PHYSIQUE PASSIVE
Keywords:
Contention physique passive, Personnes vieillissantes, Loi sur la Contention.
Abstract
J'ai pu constater au sein de mon équipe, que la contention physique passive, est une proposition quasi systématique evoqué par l'equipe pour répondre aux problèmes de chutes causés par la perte d'autonomie. Mais non seulement en cas de chutes mais aussi en cas d'agressivité de ces personnes contre elles-mêmes ou envers les autres.Je pense que ce sont des propositions qui révèlent davantage d'un héritage de pratiques institutionnelles qu'une véritable réflexion sur la nécessité même de cet acte.Pierre Bourdieu sociologue Français dans ses études sur le concept d'Habitus dit: "L'habitus c'est le résultat d'un ensemble de pratiques qui s'est constitué au fil du temps, a été capitalisé et se transmet de génération en génération par la confrontation à la réalité".Dès l'antiquité la contrainte physique a été un recours au traitement de la guérison de personnes considérées comme folles, agitées. De nos jours, cette pratique est toujours requise lorsque l'équipe se sent incapable de maîtriser une situation.Ce travail d'observation a été réalisé au sein d'un Etablissement accueillant des personnes en situation d'handicap moteurs et intellectuel dont l'Age varie entre 45 ans à 70 ans.Dans cet écrit, je vais mettre en lumière ce constat en montrant les raisons de cette pratique de la contention physique passif, tout en donnant quelques pistes de réflexion pour atténuer ce problème car je pense qu'il y a nécessité de sensibiliser l'equipe a une nouvelle pratique.
Downloads
Download data is not yet available.
References
BOURDIEU, P. Esquise d'une Théorie de la Pratique.Paris:Editions du seuil, 2000.
CHAVAROCHE, P. Travailler en MAS:l'éducatif et le thérapeutique au quotidien.Toulouse:Érès, 2005.
FRANCE ARCHIVES. Agencenationale d'accréditation et d'évaluationensanté (ANAES): Archives DU SERVICE COMMUNICATION. 2019.Disponibleen: https://francearchives.fr. Accèsen: 15 jan. 2019.
FUSTIER, P. Le Travail d'équipe en institution:clinique de l'institution médico-social et psychiatrique. Paris: Edition Dunod, 2015.
KOUCHNER, B. Loi n°2002-303. Droitdesmalades et qualitédusystème de santé. 2002.
LEGIFRANCE. Loi n°2002-2 du 2 janvier 2002. Rénovantl'actionsociale et médico-sociale.Disponibleen: https://www.legifrance.gouv.fr. Accèsen: 20 jan. 2019.
RIFVEH - Réseau Internet FrancophoneVulnérabilités et Handicaps. Risques de lacontention. 2005. Disponibleen: http://www.rifvel.org/RIFVEH/. Accèsen: 11 jan. 2019.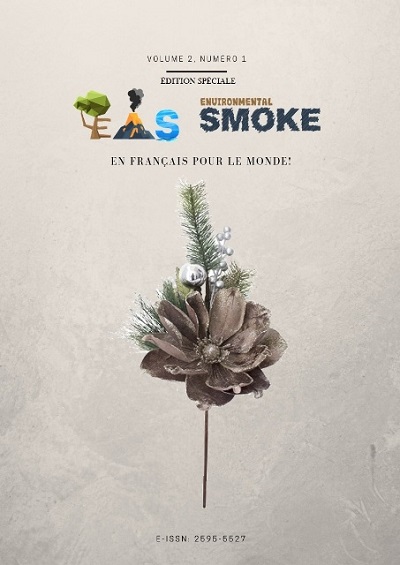 Downloads
How to Cite
Oliveira, M. O. de. (2019). CONTENTION PHYSIQUE PASSIVE. ENVIRONMENTAL SMOKE, 2(1), 34–46. https://doi.org/10.32435/envsmoke.20192134-46
Section
Artigos Completos
License
The copyright for manuscripts published in Environmental Smoke belongs to the author, with first publication rights for the journal. The published articles are of total and exclusive responsibility of the authors.