ENVIRONMENTAL EDUCATION WITH TAXIDERMIED ANIMALS AS AN AWARENESS-RAISING TOOL TO PREVENT THE DEATH OF WILD ANIMALS ON THE ROADS
Abstract
The present practical research activity proposed to evaluate the use of taxidermied animals and a scenario of trampling assembled as a practice in Environmental Education to raise awareness of drivers to combat the trampling of wildlife in the urban roads of João Pessoa-PB. This study was carried out in November 2021, in the Zoobotanic Park Arruda Câmara. Approximately 300 visitors were approached during three days of activities. The following species were used: Forest Cat; Forest Dog; Iguana; Sloth; Snake; etc. All species commonly run over by cars. During the approaches, we verified the lack of sensitivity and the appearance of the animal in heavy traffic. There is a need to raise awareness in visual format and engineering interventions on the roads that cut through the green areas.
Downloads
Download data is not yet available.
References
BANDEIRA, C.; FLORIANO E. A. Avaliação de impacto ambiental de Rodovias. Caderno Didático nº 8, 1ª ed./ Clarice Bandeira, Eduardo P. Floriano. Santa Rosa, 2004.
CENTRO BRASILEIRO DE ESTUDOS EM ECOLOGIA DE ESTRADAS. Atropelômetro. 2014.
FEARNSIDE, P. M. Rondônia: estradas que levam à devastação. Revista Ciência Hoje. v.11, n.61, p.47-52. 1990. IUCN. 2014.
FORGUS, R. H. Percepção: o processo básico do desenvolvimento cognitivo. São Paulo: Herder, 1971.
KIEKEBUSCH, A. Uma estrada amiga dos animais. CRBiodigital. Vitória, Conselho Regional de Biologia, 2011. Disponível em: http://www.crbiodigital.com.br/portal?txt=3977313732. Acesso em: 27 de dezembro de 2021.
MORIN, E. Os sete saberes necessários à educação do futuro. 2. ed. São Paulo: Editora Cortez, 2000.
SKINNER, B. F. Verbal behavior. New Jersey: Prentice-Hall, 1957.
TROMBULAK, S.C.; FRISSEL, C.A. Review of ecological effects of roads on terrestrial and
aquatic communities. Conservation Biology, 14: 18-30, 2000.
THIOLLENT, M. Metodologia da Pesquisa-Ação. São Paulo: Cortez, 1986.
TRIPP, D. Pesquisa-ação: uma introdução metodológica. In: Educação e Pesquisa, São Paulo, v. 31, n. 3, p. 443-466, set./dez. 2005. Disponível em: http://www.scielo.br/pdf/ep/ v31n3/a09v31n3.pdf. 27 de dezembro de 2021.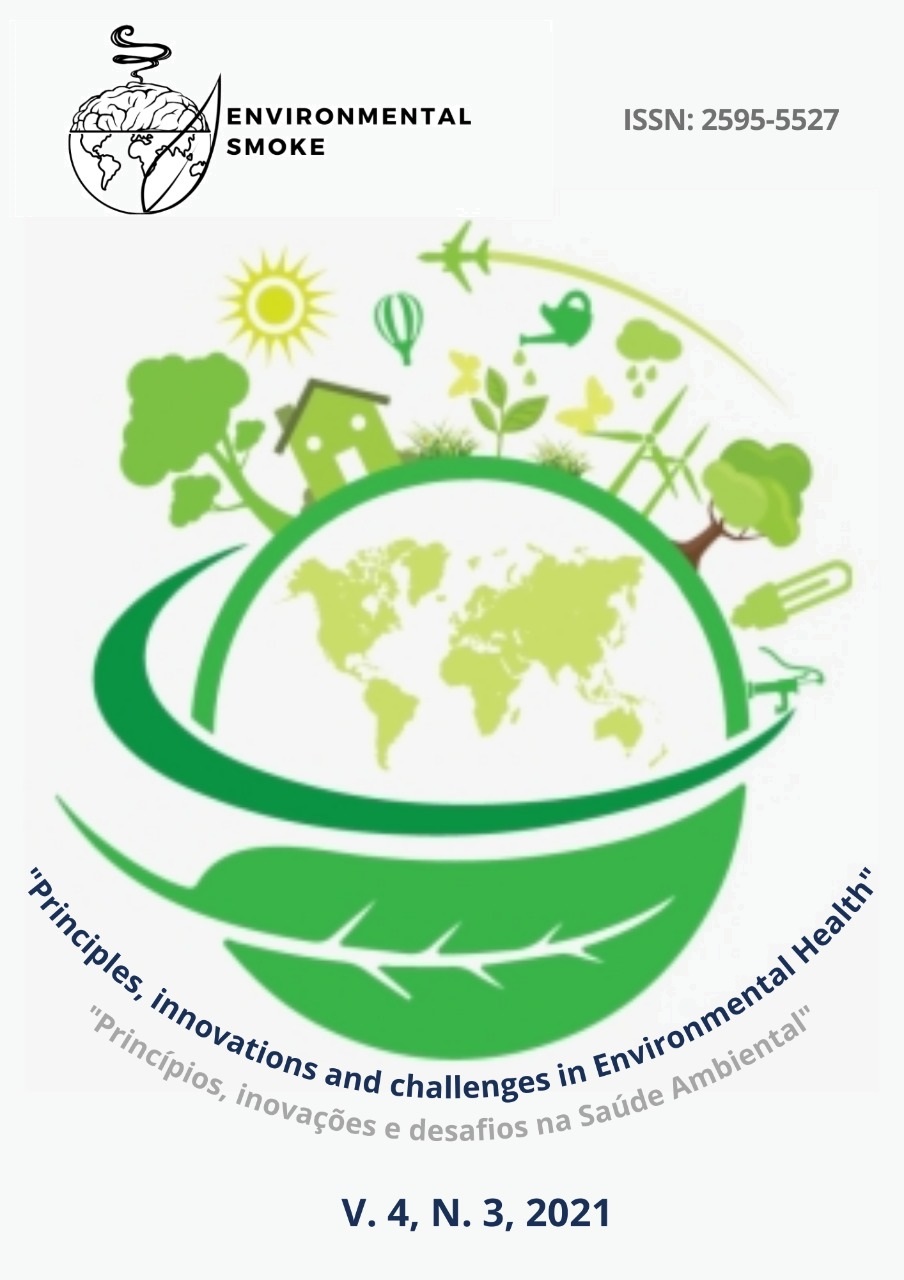 Downloads
How to Cite
Ferreira, R. dos S., Sarinho, G. T. F. ., Almeida, B. H. ., & Melo, S. A. F. de . (2021). ENVIRONMENTAL EDUCATION WITH TAXIDERMIED ANIMALS AS AN AWARENESS-RAISING TOOL TO PREVENT THE DEATH OF WILD ANIMALS ON THE ROADS. ENVIRONMENTAL SMOKE, 4(3), 53–56. https://doi.org/10.32435/envsmoke.20214353-56
Section
Short Communications
License
Copyright (c) 2021 Rogério dos Santos Ferreira, Glauber Travassos Freire Sarinho, Beatriz Holmes Almeida, Samuel Anthony Fonsêca de Melo
This work is licensed under a Creative Commons Attribution 4.0 International License.
The copyright for manuscripts published in Environmental Smoke belongs to the author, with first publication rights for the journal. The published articles are of total and exclusive responsibility of the authors.