THE EPIDEMIOLOGICAL SURVEILLANCE IMPORTANCE IN THE COVID-19 PANDEMIC
Keywords:
Sars-cov-2, Pandemic, Epidemiological surveillance., Public health.
Abstract
Epidemiological surveillance is a set of actions that provide knowledge, the detection of any changes in determining and conditioning factors in individual and collective health, with a view to recommending prevention and control measures. In the COVID 19 pandemic, these actions to prevent and control dissemination are being effective, from data collection to recommendations for preventive measures and health promotion. The methodology used in this work is a qualitative research, using virtual research tools, Scielo, virtual health library, Datasus, among others. It is possible to state that the SARS-CoV2 pandemic had its spread in several countries and brought relevant impacts to Public Health, in the magnitude and severity of the cases that resulted in post covid deaths and sequelae, both from diseases and injuries to physical and emotional integrity. Being classified by the World Health Organization (WHO) as an international emergency, currently 575,742 deaths caused by the disease have been reported across the country, with a fatality rate of 2.8%. Epidemiological surveillance is essential to monitor the health and disease process and disseminate results to health agencies, where it is possible to assess the vulnerability and risk factors of populations. This information serves as recommendations for implementing measures to prevent and control diseases and injuries.
Downloads
Download data is not yet available.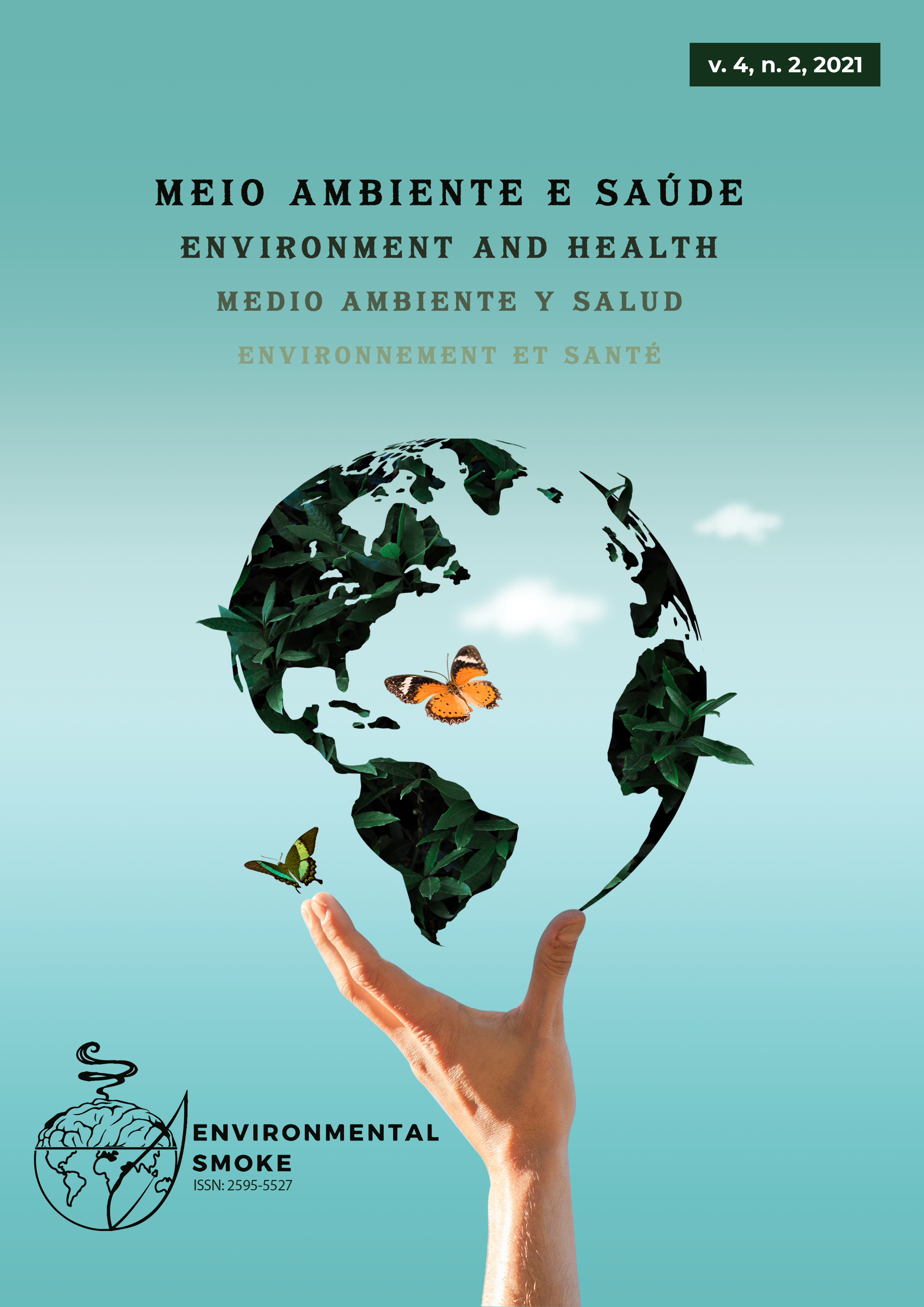 Downloads
How to Cite
Candeia, A. L., Noele Feliciano Alves, D., & dos Santos Silva, . A. . (2021). THE EPIDEMIOLOGICAL SURVEILLANCE IMPORTANCE IN THE COVID-19 PANDEMIC. ENVIRONMENTAL SMOKE, 4(2), 56–57. https://doi.org/10.32435/envsmoke.20214256-57
License
Copyright (c) 2021 ALINNY CANDEIA, Danielle Noele Feliciano Alves, Cleber Rodrigues monteiro
This work is licensed under a Creative Commons Attribution 4.0 International License.
The copyright for manuscripts published in Environmental Smoke belongs to the author, with first publication rights for the journal. The published articles are of total and exclusive responsibility of the authors.